The Bozak Rotary Mixers
For those that know me, you'll know that I've been very fortunate over the last 3 or 4 years to have owned or played on most of the rotary mixers available on the market. I started my journey from very humble beginnings, namely the Omnitronic TRM202. This little mixer kick-started a chain of events that has been quite a ride.
From (what some say is) the ridiculous to the sublime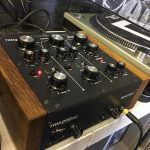 I took quite a leap going from the TRM to the mighty Bozak rack rig consisting of the AR6(2), the EQ6, the ISOx(2), and an American Audio LED meter. Yes, I went all in and what a great decision, I absolutely loved it. The build quality is astonishing and looks stunning from every angle, even the back! Most importantly though was the solid and rich sound and quality of feel. The summing felt great and the feature set ticked all the boxes.
The customer service was superb and Paul Bozak Morrissey himself was helping me out with the cable routing very late in the evening! For many reasons including purchasing new test mixers to display in our idokodo DJ desks I had to part company with the Bozak and work my way through all the others. I swore that one day I'd own the Bozak rig again.
There is much competition and sometimes fierce opinion in rotary mixer land and comparisons drawn on a daily basis. I am all for competition but people need to understand the bigger picture. This is a niche industry in the world of DJs and club culture. There is a healthy balance of small manufacturers supplying quite superb mixers for example Isonoe, Mastersounds, Can Audio, Varia Instruments and of course Bozak to name a few prominent ones. Now all of these guys are hugely passionate about their products and their products each have their own quirks, layouts, functions and features so are actually very hard to compare on a level playing field.
Look inside yourself
Instead of trying to play one off against another, my suggestion would be to look in detail at your own requirements. How many input channels do you need? Do you use effects, is an isolator important to you. Are you likely to use a crossfader and so on. By answering these questions you'll more than likely have made your decision already. And strongly believe it is quite hard to make a bad decision as I rate all of the mixers in this field for very different reasons. I've had huge fun on the little Omnitronic and had awesome sessions on the Bozak and Isonoe and E&S DJR and Taula 4 and MAstersounds R4V as on and on.
I will not be discussing sound quality in this post because that warrants a whole post of its own as is based on so many often overlooked factors. Needless to say though I have managed to get a very good sound out of all of them to date.
In short, I believe you should base your purchase decision on the following factors: Layout, features, the touchpoints (knobs), and looks…yes, looks! Come on admit it, every time you leave your studio, or music room or wherever your setup is you have a loving glance back at your kit! Looks are important otherwise you wouldn't post proud pictures of your setup. You are not alone, the looks of the kit and how it is laid out in the desk are hugely important to me.
It's coming home
You remember earlier in this article I mentioned getting my hands on a Bozak rig again? Well, it's happening within the week I'll be back playing on the full setup. In the meantime, I have got a few videos to get made demonstrating the very nice AP2 and AR4 desktop rotary mixers from Bozak. Below is a very I did already of the AR4 to give you a taste. Lots more info to follow on this article about the AP2, AR4, and the full rack setup! Don't worry we'll keep you posted!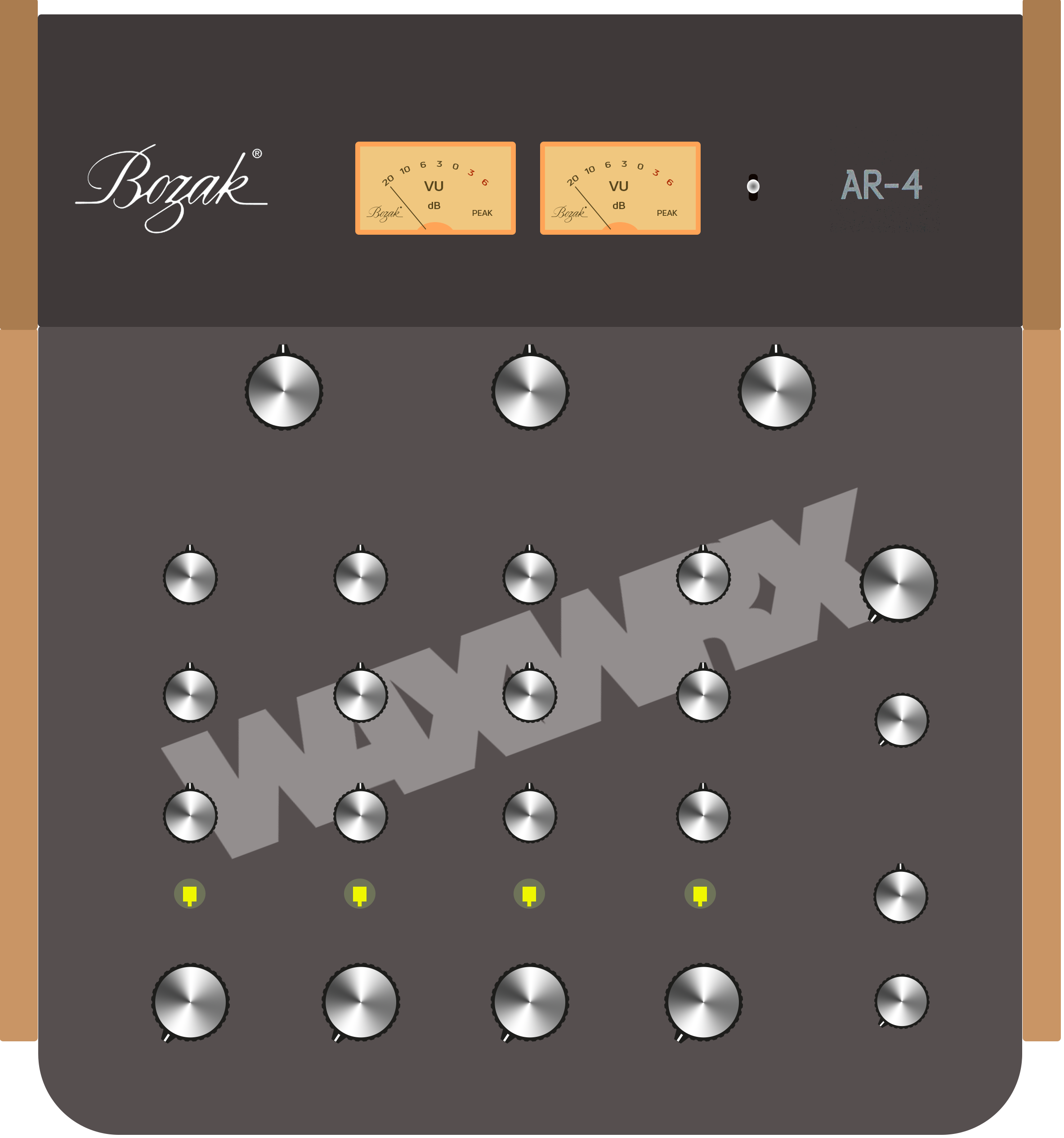 *Bozak AR4 Illustration by Matt Clover