Ten albums that shaped my life
Music, like art is hugely subjective and very personal. To me music is a religion, a series of memories and often a healer. Hopefully this collection display my passion of good music regardless of genre or prejudice. I'd love to hear some of your classic albums and stories behind them in the comments.
Dire Straits – Alchemy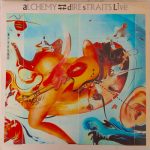 Out of all the albums on this list, this one means the most to me. Considering how much I generally dislike live recorded albums that may come as a surprise to many. I literally grew up on Dire Straits and to be honest I can't tell you why this album is my pick of the bunch but it is very much so. Maybe it's the unusual artwok, the extensive use of the famous steel guitar Mark Knopfler used or maybe it was the first album I came into contact with. A beautifully captivating and cohesive album. I remember being massively jealous of my parents who were lucky enough to actually be there live!
Released on 16 March 1984
Bon Jovi – Slippery When Wet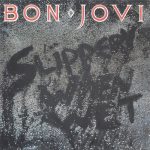 Another family reason behind this one. This time was the turn of my eldest brother that had this record. I used to wait until he was out and go into his room (against the rules of course) turn on the Nad amp, turntable and let loose the B&Wi floorstanding speakers that sounded amazing especially blasting out rock classics. And this album was indeed a classic.
Released on August 18, 1986
A Tribe Called Quest – Midnight Marauders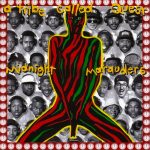 If I were stranded on a desert island I would accept no substitutes! This is hands down my favourite album. I literally wore out my first copy I bought in 1993. Not everyones first choice Tribe album but again its all about timing for me and usually the first I hear is the one that defines the group in question. If you don't know of this album yet, you need to stop what you are doing and listen edge to edge immediately!
Released on November 9, 1993
Bob Marley – Legend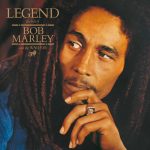 I think I speak for many when I say, whenever I am not feeling on top of the world the one record that can bring me out of any mood is this absolute masterpiece from the man, the legend! Music is a healer and this guy is the ultimate Doctor!
Released in May 1984
Lauryn Hill – The Miseducation of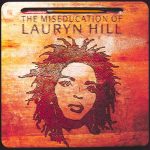 Lauryn stepped away from the Fugees to bring us this amazing album. There are few albums ever produced in my opinion that are start to finish quality, but this is most certainly one. In fact this is the only reason I like CDs because you can listen start to finish without the need to flip the record and interupt the flow.
Released on August 25 1998
Jamie Cullum – Twenty Something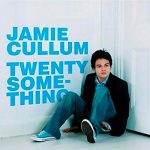 Being a fan of Jazz its not hard to see why I love this perfect storm of an album from the amazing talent that is Jamie Cullum. A master of the keys but whata voice! Put that together with being a natural born performer then you have the ultimate triple threat.
released on 20 October 2003
Paul Weller – Days Of Speed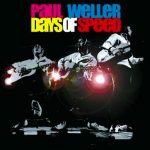 A quite superb timeless classic from the living legend. Great voice, great songs, beautifully delivered. Not a bad song on the album and has been on heavy rotation throughout the years.
Released on 8 October 2001
Zero 7 – Simple Things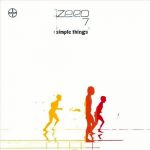 If you don't know about this album you are in for a treat and I am hugely jealous, as I'd love to hear this album for the first time again. I know many people from many walks of life and it never ceases to amaze me how widespread the appeal of this sound is. Think of Portishead, but cleaner, smoother and less sinister. I love Portishead by the way. This Zero 7 album is a stunning journey!
Released on 23 April 2001
The Roots – How I Got Over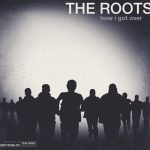 We all have tough periods and dark times in our lives. I thank The Roots for this true journey album for healing my pain through my challenging times. The fact its entitled How I Got Over is so unbelievably apt. This album really divided opionion amongst Roots fans but in my opinion this is the only one of their albums I can listen to start to finish.
Released June 22, 2010
Fugees – The Score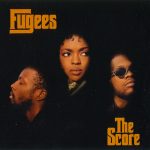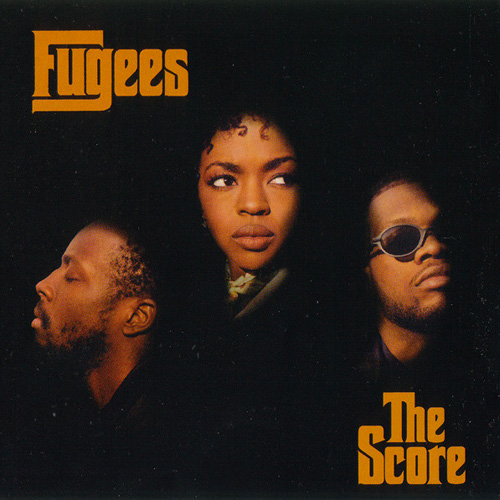 Just a classic Hip Hop journey. Captures all emotions and angles of Hip Hop in a single album. Defined a period in my life and I played this to death!
Released worldwide February 13, 1996