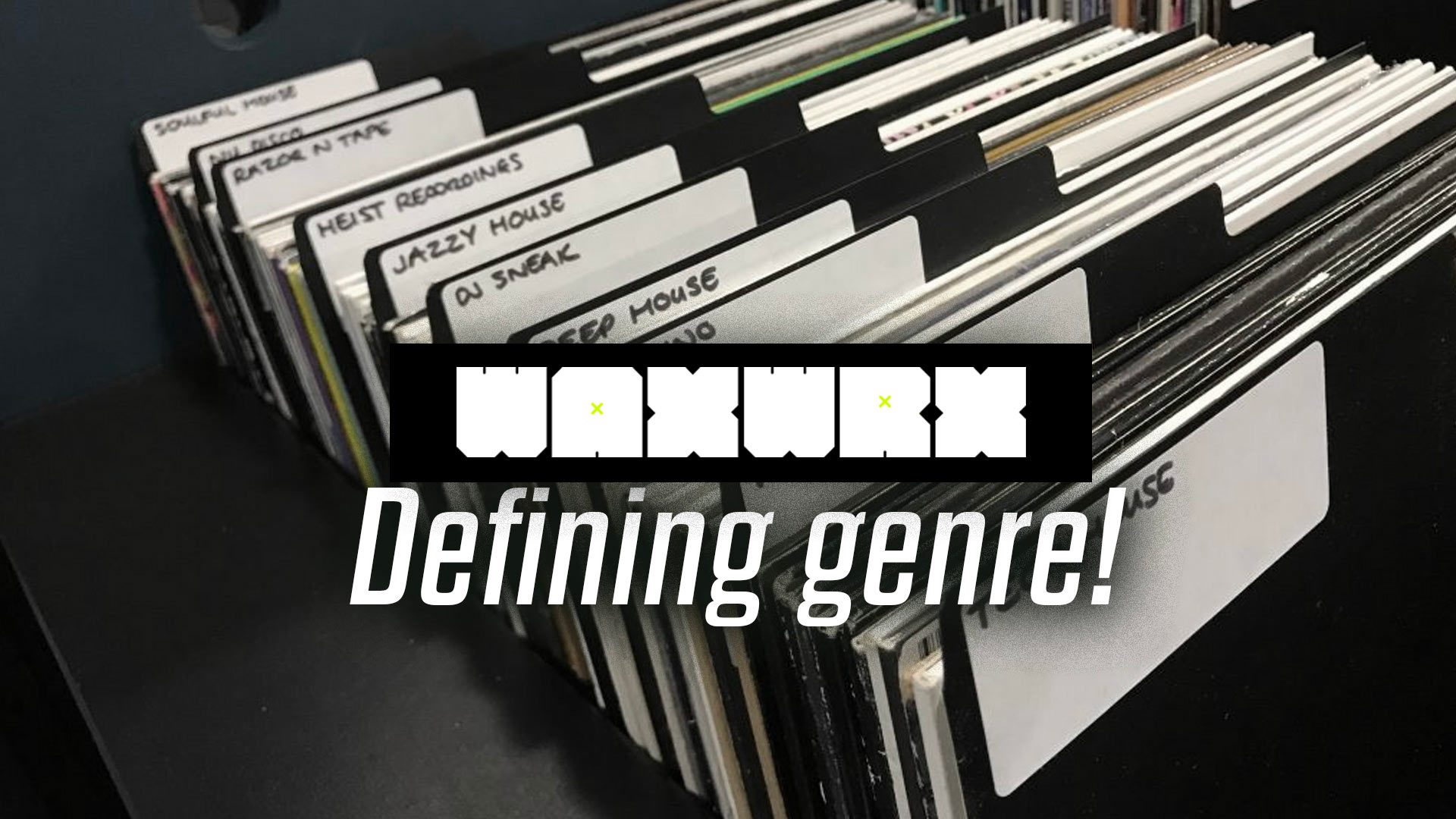 Pros and cons of genres
This article is bound to divide opinion and before I dive into my experiences and opinions, they are just that…opinions. There is no definitive right or wrong here.
Let's focus on dance music as that is where the opinions are more divided and sub-genres litter the landscape bringing categories and confusion in equal amounts. There are so many sub-genres, so of course, there will be grey areas and overlap where it is hard to define with any confidence. It is, however usually possible to categorise a certain genre or sub-genre by analysing a multitude of taxonomies including, but not limited to tempo, instruments used or emulated, energy, and so on.
A music genre is a conventional category that identifies some pieces of music as belonging to a shared tradition or set of conventions. It is to be distinguished from musical form and musical style, although in practice these terms are sometimes used interchangeably.
When storing records, genres and sub-genres come into their own and allow a rough organisation of your dance music collection. I say 'rough' though because often with EP releases (particularly on vinyl) there will be a few different mixes and it wouldn't be unusual to have up to four different sub-genres on a single record. I personally overcome this by using small coloured dots (yes I know this is nothing new!) where each subgenre has its own colour dot.
Getting the genre right is most important though for record stores, both virtual and physical and directly affect their success. With this in mind, Beatport a few years ago invested heavily in getting the genres right (or as right as they can be) using focus groups of industry leaders, DJs, label managers, and so on. They have also employed the data collected from its users in terms of their own tagging to assist and help shape their algorithms.
I would love to hear your thoughts on this, so feel free to comment and share the post.
The upside
Without genres, it would be very hard to organise a record collection, whether physical or digital. Yes, genres mean different things to different people, one person's Tech House is another person's Techno for example. But in terms of storage and ultimately retrieval that really doesn't matter. All that is important is that it makes sense to you and you deliver the set you want.
Another essential is purchasing music. Imagine a record store where nothing was labeled! Of course with digital music, you can go beyond the humble genre with tagging and meta information.
The downside
Music heads and DJs, in particular, tend to be pretty defensive about their prefered genre and even pigeon hole themselves to only playing a single genre. This is a crying shame because I believe variety is the spice of life and that saying is never more relevant than with music. I am hugely appreciative to my late father for my grounding in music. He introduced me to the widest collection of genres imaginable and now when I am asked what music I play, instead of replying with a particular genre I simply say "I play good music". I believe there is great music in almost all genres.