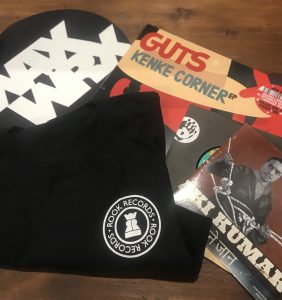 I actually stumbled across Rook Radio first on Youtube. I spend a fair amount of time on a voyage of discovery to unearth beautiful record collections delivered through a pair of Technics and a mixer!
There are many what I consider to be "a bit too hipster" and shallow mixes compiled of any old records pulled out of the latin bins from overpriced boutique records shops. After a while it is quite easy to spot the wheat through the chaff. I spotted this and through the thumbnail alone I thought yes…I'll like this. I wasn't in a position to listen at that time so I simply did a screen capture on my phone with the intention of checking it out later that day. A week later whilst scanning my pics I though right let's have a listen. Glad I did…a brilliant selection of latin flavours started off on the right foot with a classic – America Latina by Osmar Milito. Made ever more popular when sampled by the the man with the mask MF Doom.
Very tastefully delivered the rest of the video mix takes you on a lovely escapism journey. latin, funky jazzy joints wall to wall. This was episode 5 which introduced me to the series. I urge you to check them out.
When I looked at the comments and description of the video I was pleased to see that some of these tracks were available from there record store – Rook Records. I felt compelled to spread the word and in the tradition of only the best music, the whole Rook movement deserves a mention on waxwrx. I hope you enjoy as much as me. I have to go now to turn my full Rook Records shopping cart into an order!