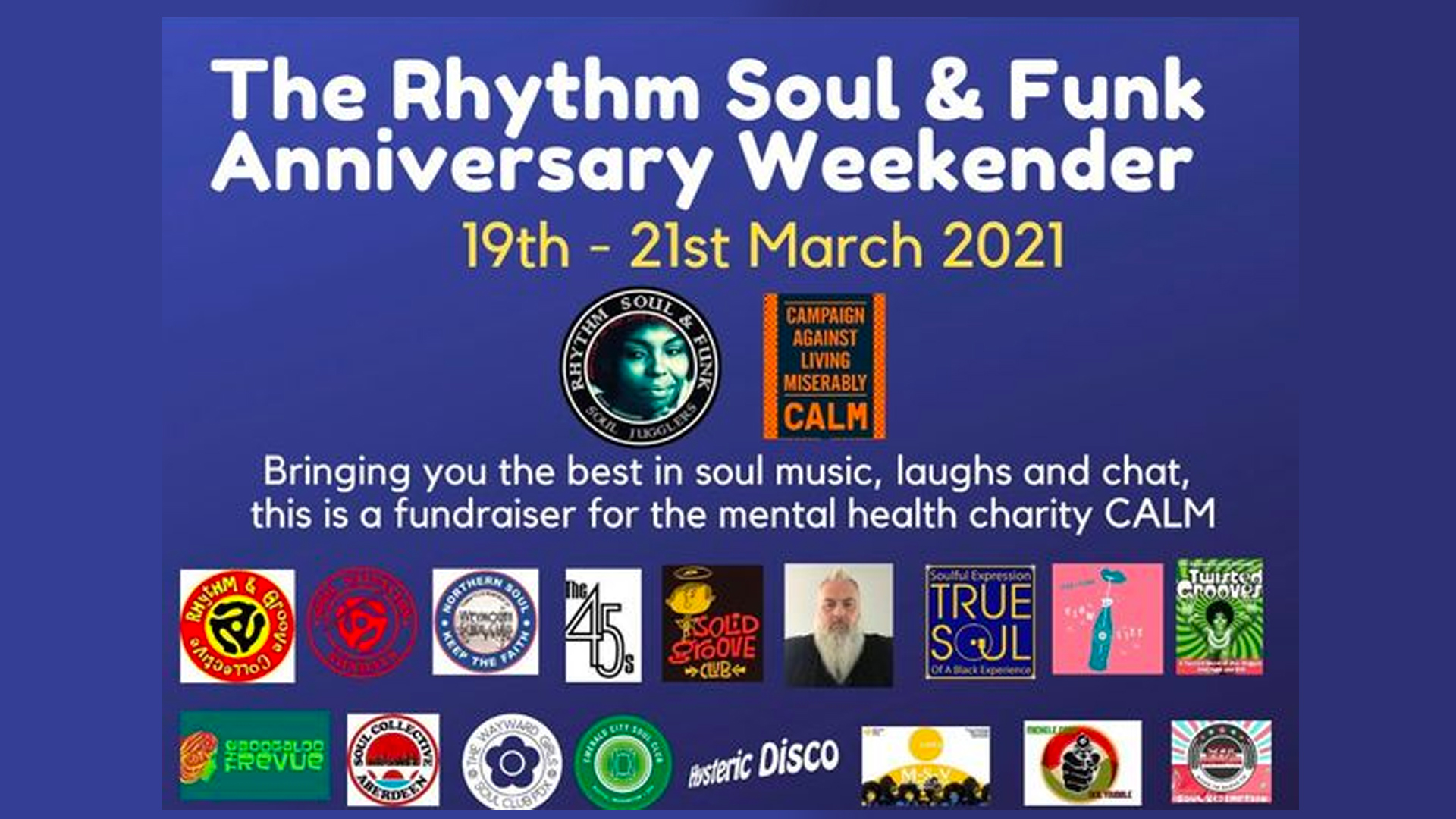 19th – 21st March 2021
The amazing musical movement that is Rhythm Soul & Funk have their first anniversary weekender starting Friday 19th and continuing through to the 21st! I discovered this organisation on Mixcloud and have been hooked ever since. A wonderful selection of DJs playing the very best  (and I mean that) in soul and funk across the ages. These guys dig deep and present some seriously good music, most of which will be new on the ears.
The other thing that struck me was how nice, relaxed and inclusive the growing listener group is. A really refreshing vibe, banter and great music. What's not to love!
They are taking the opportunity to celebrate their first successful year by trying to raise as much money as they can for CALM. A mental health organisation that has never been so important during these challenging and hard times we have found ourselves in. Music is indeed a wonderful stress reliever so it seems very apt they are supporting the cause in a big way.
I urge you to get involved over the weekend and feast your ears whilst supporting great people, making some friends and supporting an amazing cause! Here's to another amazing year of friendships, soul and funk.
From the group's founder Colin Nunn: 
At the beginning of lockdown and before the live streams the FB group Rhythm Soul & Funk only had about 200 members. I started it off as a forum and platform for like-minded souls to share their music and knowledge in the shape of stories photographs and records. Then lockdown happened we started doing live streams. and our membership grew fast…We decided to move the live streams from Facebook to Mixcloud in October 2020.
Rhythm Soul & Funk
On Mixcloud
The Campaign Against Living Miserably
(CALM)