Fruits Of The Dig – Wk 2
I didn't anticipate buying many records in the last week, but if you're an addict you're not really in control. Again a week of guilty pleasures, filling gaps in my collection, new discoveries, and cool finds.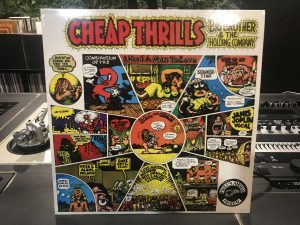 Let's start with my find of the week and a replacement for a copy that mysteriously disappeared from my collection some time ago. I literally grew up on this record, as it's a favorite of my Mums. Janis Joplin has this gritty soulfulness only achieved by living through some stuff! If I could go back in time and see the likes of Janis Joplin, Jimi Hendrix, and Joe Cocker my life would be complete.
This was Janis' last album with Big Brother and The Holding Company before she set sail on her solo career. Released in June 1968 the album is a classic.
Here is the album on Spotify: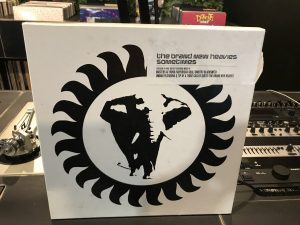 Another little record, well in fact a mini box set is something I haven't come across before is an interesting concept from The Brand New Heavies. A series of remixes of a very good song from them entitled "sometimes" (yes I can hear you all sing it in your heads). Including remixes from Masters At Work, Nuyorican Soul, Dimitri, Blacksmith, Ummah feat. Q Tip (A Tribe Called Quest) and of course the original version from The Brand New Heavies themselves. A nice little box, quality remixes, great packaging, a nice little find and was only £5. Happy days.
Keeping things on a dance music tip, I also picked up a nice record from the label Yoruba Records, a cool (guilty pleasure) from Prince and some disco loveliness in the form of a great Disco compilation album, a couple of records from Kool & The Gang and a classic from Womack & Womack.
So let's move onto soulful matters. I often buy a record in poor condition so I have it in my collection, then if I like it I'll keep my eye out for a copy in good condition. This week I picked up a beautiful album in great nick to replace a shabby copy of the Al Green classic album entitled – I'm Still Love With You. Further records from Joe Sample & David T Walker, Hank Crawford, and a couple of nice finds from Ron Carter almost round off the purchases. I say almost because I bought another soundtrack based offering in the form of 2001 a Space Odyssey.
Oh, nearly forgot…and my only Hip Hop purchase of the week was the excellent and critically acclaimed Public Enemy joint It will take a nation of millions to hold us back.
I hope you enjoyed last week's purchases. Please let me know what you think and whether this is a good series for you guys. Also, feel free to share cool places to buy records as I soon will be launching the directory… See you here next week for the 3rd episode.