Fruits Of The Dig – Wk 1
Welcome to the first in an ongoing WAXWRX feature where we take a look at the fruits of the dig for that week! All the records that have landed in WAXWRXHQ from the various sources I buy from.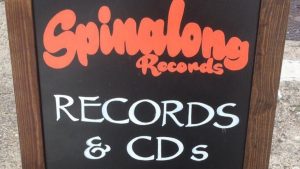 This week was a busy one. I picked up a few records I've been meaning to get my hands on for a while. I also discovered a fantastic little record shop only a few miles from my house near Brentwood, Essex called Spinalong Records. It was great to meet a like-minded (and aged) vinyl junkie in the owner Richard. A small shop tucked away with some real gems at sensible prices. Like any good record store owner, he knew his stuff and was able to read my taste in a heartbeat suggesting records he thought I'd like, and he was spot on. There will be many more trips there ongoing. Being a small store he sensibly operates a 'by appointment only' shop visit setup. He is not pushy in any way so there is no pressure to buy. Although I did of course.
What I got from Spinalong…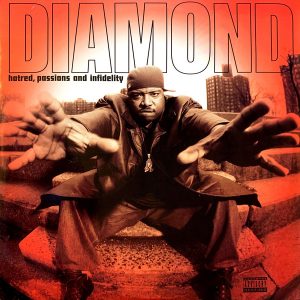 The star of the show was definitely a quality album from Diamond D entitled Hatred, Passions and Infidelity. Not an album I knew and one that Richard was happy to play me through based on my love of early 90s Hip Hop. This is a much more recent album (2016) but being DD still has that 90s flavour with a modern twist.
A quite aggressive album featuring some big hitters, well worth checking out, and a must for my collection.
I've only ever known Diamond D for his remixes such as Yaggfu Front etc., so was dope to pick up an album of his. I'll now start digging into his bass-heavy history and learn a little.
Other records from the dig included:  Third World – 96degrees in the shade :: Paul Simon – Still crazy after all these years :: Golden Avatar – a change of heart :: The Creators – Kronkite :: Jane Birkin – Jane B (7″). A tidy little haul based around Hip Hop and Hip Hop breaks with a side order of mellow reggae. Great shop, highly recommended!
This week's online orders
I picked up a classic album this week that has been on my radar for some time. Having a George Benson collection spanning over 10 albums it's strange it has taken me this long to get my hands on it. The album in question is White Rabbit. When you have musicians such as Herbie Hancock, Ron Carter, Hubert Laws, Billy Cobham etc., you know it's going to be good.
I have the occasional guilty pleasure (as I'm sure you all do), mine is elevator music, old film, and TV soundtracks. This week was the turn of Hawaii Five-O. I bought it for a little diamond though – a track entitled The Long Wait, just a shame it is so short. There is some lovely music on this album…enjoy!
Lots on the way next week so keep an eye out for that post. What did you buy? Share your purchases in the comments below, let's open each other's minds to good music.