De La & Me
Growing up at just the right time, my formative years were spent during a double golden age. In the late 80s early 90s house music was going through a purple patch and across the pond a similar music rise was taking place as Hip Hop was starting to find its feet and wider audiences.
Considering widespread opinion at the time that Hip Hop would be a short lived fad (how wrong were those predictions) momentum was being gathered with Groups such as ATCQ (A Tribe Called Quest) and De La Soul being cool enough to retain face and respect in the industry whilst enticing in the wider fringe audiences. I'm loathed to use the words crossover as these to bands are the true definition of Hip Hop but tracks such as Can I Kick it and Eye Know for example could be accused of being commercial.
My first memory of the critically acclaimed masterpiece "3 Feet High And Rising" from De La was on a walkman (ask your parents) sitting in the back of my Dad's car on a long drive to Cheltenham to pick up a load of BMX parts.
Over the years, the art of putting together a cohesive and edge to edge album has largely been lost and has succomed to a more 'collection of tracks' affair. 3 feet was and is such a dope album and was bravely very different than the music being released by their peers. This is what sets apart quality groups and labels, the willingness to take risks and back their hunches.
One of the this I love about Hip Hop is its diversity and combination of styles. From true take itself seriously west coast gansta shit to the slightly tongue in cheek hard but amusing Onyx to the happy story based Tribe and Souls of Mischief and everything in between. There is something for everyone and every mood all in a single genre.
Back to De La.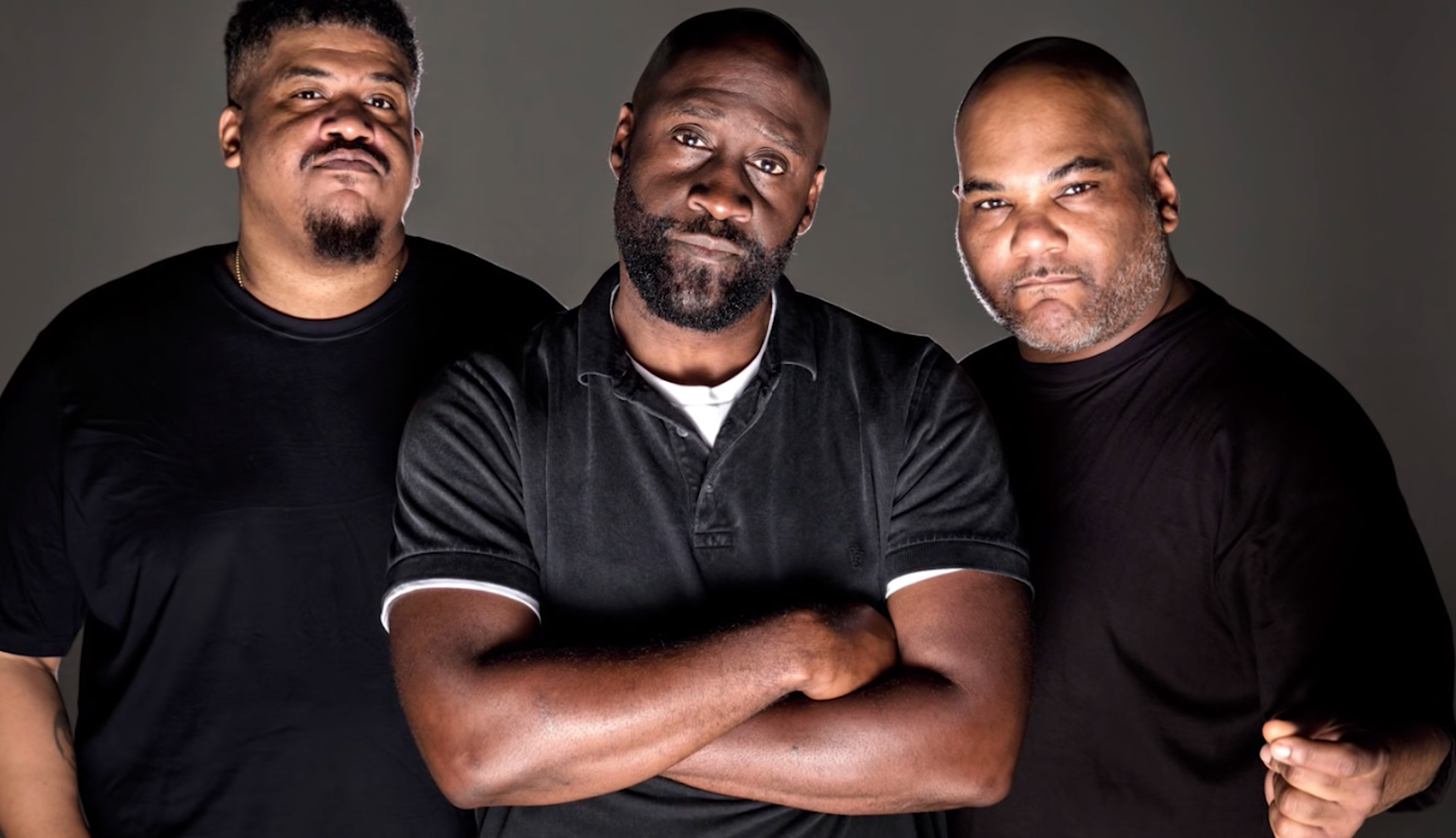 Let's meet Plug 1, Plug 2 and Plug 3 (a nod to an early concept of them transmitting music from Mars, each plug representing a mic plug etc etc).
First up we have Kelvin Mercer (AKA Plug 1 AKA Posdnuos (Sound Sop backwards) a rapper and producer from East Massapequa, New York. Who I consider the front man, a legend on the mic responsible for 9 albums with the trio and a raft of cameos with some highly respected artists from all corners of the music industry.
Next up we have David Jude Jolicoeur (AKA Plug 2 AKA Trugoy (yogurt backwards – he loves yogurt!) a unique talent and unforgetable voice also a member of the spiktkicker collective!
Last but no means least we have the DJ/rapper Vincent Mason (AKA Plug 3 AKA Maseo) to round of the tight knit trio with serious staying power! Interseting fact: Maseo's son Tre was a running back for the LA Rams no less! Dope!
The School of Hip Hop
The three met in High school, Amityville Memorial High School to be precise and hooked up with Prince Paul there who went on to produce with the guys. A little side story on the school is the legendary Biz Markie who used to visit the school to beatbox and hand out flyers and such like! Can you even imagine how dope those times were!
Get under the hood of De La
There's some real interesting stuff in here not only about the guys, but the industry and how music has changed and the making, producing and putting out of music in particular! I would say a must watch! To see the respect is heart warming and to see how tight the three amigos are after over 3 decades in a pretty shitty industry is humbling.
The documentary
On a personal note, I want to say thankyou to De La Soul for the countless hours of pure original dopeness!